Biog & CV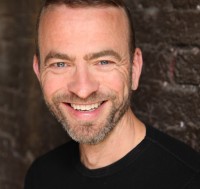 Thomas Thoroe was born in Silkeborg, Denmark. He moved to London in 1994 where he trained at Webber Douglas Academy of Dramatic Art.
Since then he has been on a continuous journey to explore and develope his craft through theatre, film and TV.
His theatre credits include: Rune in Duncton Wood (Union Theatre), Virgil in Dantes Inferno (Craft Theatre Company), Cardineo in Cardineo (Aporia Theatre at RSC's Dell), ) Barabbas in Barrabas (Lord Stanley), Herr von Dorsday in Fraulein Else (Drayton Arms), Pope Gregory the 1st & Judas in The Magdalene Mysteries (Vocal Motion Elastic Theatre), The Poet in ghost letters (Scampi Productions), Ensamble in Castor and Pollux and Julietta (ENO) St. Mathews Passion and Creation (Vocal Futures), Ferdinand in The Tempest, Giovanni in Buried Alive and Demetrius in Midsummer Nights Dream, Enobarbus in Antony and Cleopatra And Bottom in Midsummer Nights Dream (All at the Rose Theatre, bankside).
Recent film credits include: Prof Wise in Razors (Magic Mask Pictures ltd.) Gustaw in The Hooligan Wars (Press on Features), Russian Soldier in RED 2 (Summit Entertainment), De Leon in Seeing Haven (Magic Mask pictures ltd.),
TV Credits include: Black Mirror (Black Mirror Drama Ltd), Midsommer Murders (ITV), The Borgias (Sky Showtime), Crowded Skies (BBC).